Welcome to ...

                 John's Vintage Radio Picture Page               

Radio Aircheck Collector Link: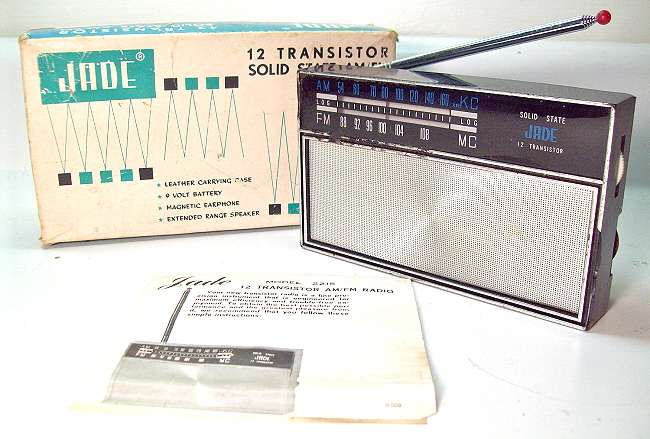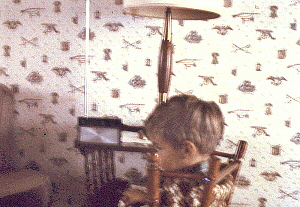 Me in 1968 listening to the Jade Model 2215 I had.

Jade Model 2215 AM/FM 12 transistor radio.

   This page was formerly my radio aircheck recording trading list, after 14 years I decided to give up trading. There are only so many airchecks out there I'm interested in and I think I have them all. I did enjoy trading and still enjoy listening to the airchecks I managed to collect. Rather than delete the page I figured I would use it to display some vintage radios in my collection. These are radios I once had and have since purchased on ebay, but some as noted are the original unit I had.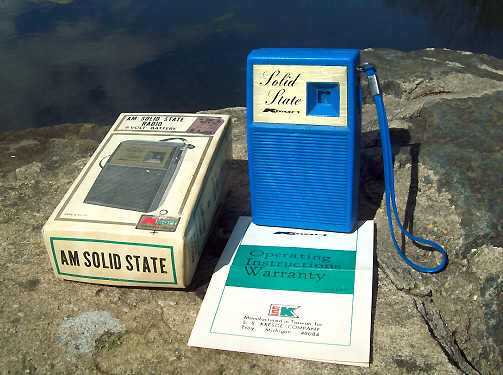 A Kmart brand transistor radio. I bought one of these at the opening of our local Kmart in 1975.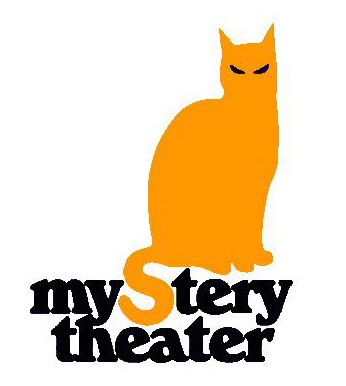 I used to take an RCA transistor radio like the one pictured on the right to bed and listen to Mystery Theater late at night during the 1970s. I modified it by adding a dial light and switch so I could tune in the dark. It was actually my Sister's.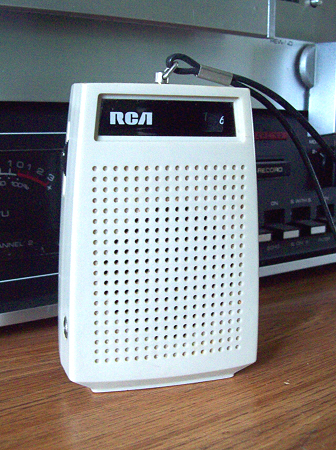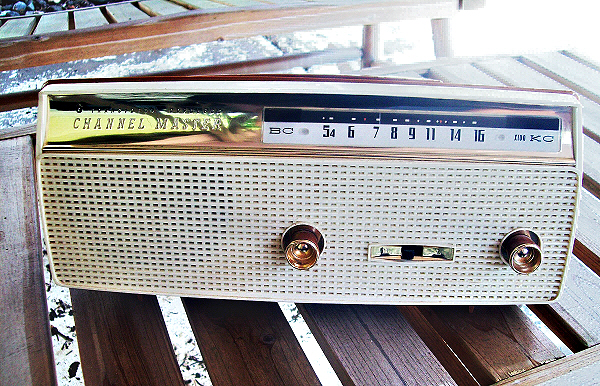 This Channel Master 6 transistor radio is the actual one I had as a kid and not from ebay. It was actually my Grandmother's, but I used it alot then and when she passed away I became its owner.


    When I would stay with my Grandmom I would listen to WNAK, Nanticoke Pa. on this Channel Master.

   I received this General Electric10 Band radio for my 14 birthday in 1978. I used it for monitoring CB, DXing AM, shortwave and I got my start monitoring Public Safety comms on it.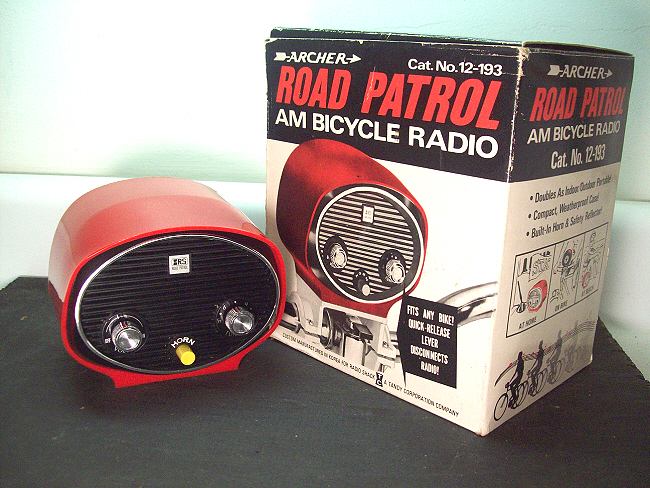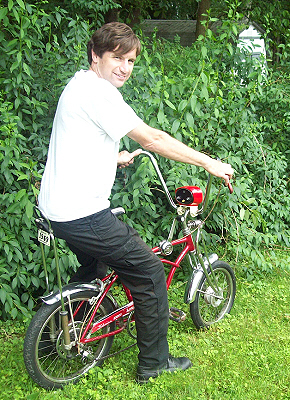 I had one of these Radio Shack Archer Road Patrol bike radios in the late 1970s.

   Me demostrating how the Road Patrol radio looked on my Schwinn Apple Krate bike.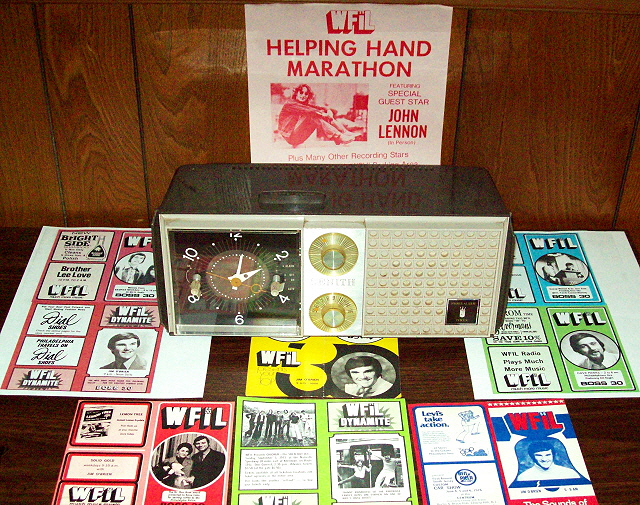 When I wasn't outside with one of my transistors, I would keep up with the Top 40 hits on WFIL in Philadelphia with a Zenith clock radio like this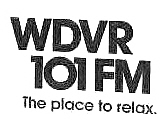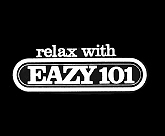 The GE 10 band was also my radio for FM listening.

The easy sounds of WDVR in Philadelphia, which later became WEAZ "EAZY 101" sounded great on it.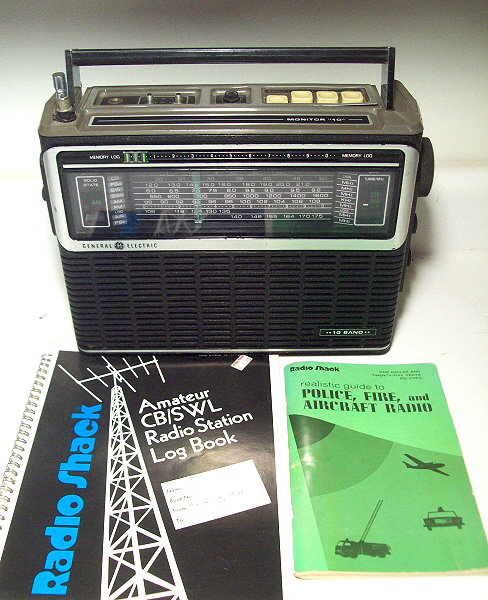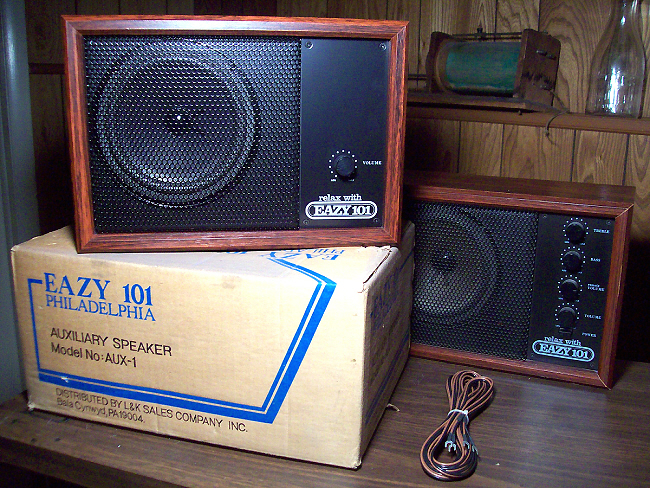 In the 1980s WEAZ-FM in Philadelphia, which was also known as "EAZY 101",issued custom-made fixed-tuned radios tuned to thier 101 FM frequency to local businesses and offices. They were high-quality, great sounding units designed by Richard Sequerra who was a noted designer of high-end tuners.

Also available for large offices was an extension speaker.