Former Evesham Township, N.J. Municipal Building

  Evesham Township, N.J.'s first Municipal Building, where Township services and offices are housed in a central location, was built at 125 East Main Street in 1966 at a cost of $185,000. Originally the building housed the Township Library along with the Police Department, Tax Collector and Assessor's Office, Township Clerk and Manager. It contained a large hall used as a Courtroom and Meeting Room and an all-purpose room.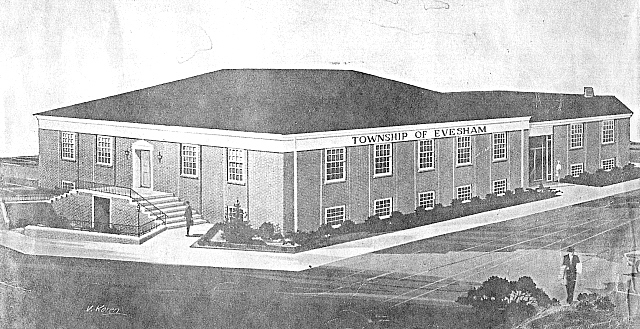 Archetect's rendering of building.

   Photo from 02-03-66 issue of Evesham Township News, the first issue of that newspaper.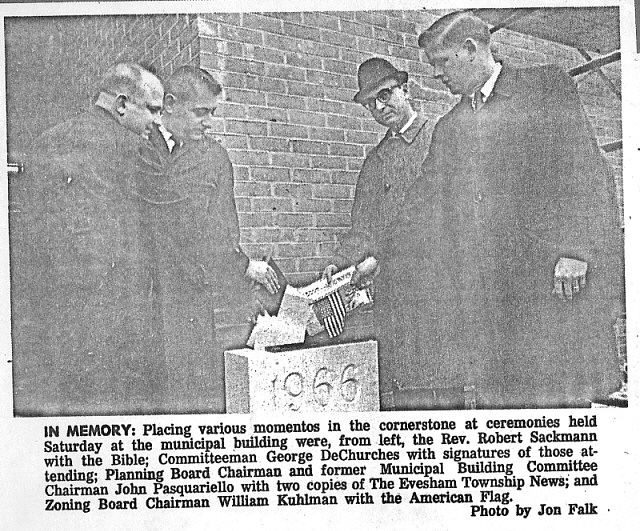 This ceremony was held 12-31-66. Other items placed in the cornerstone were two watches - one to signify the hours spent planning the building and one set to the time of the ceremony, a letter to future Township leaders, the pen used to sign Township checks, a coin from that year and the Philadelphia Inquirer from that day.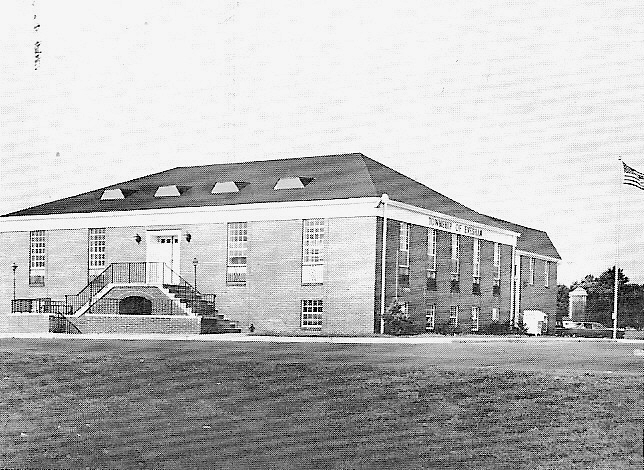 Photo from 1971 Township publication.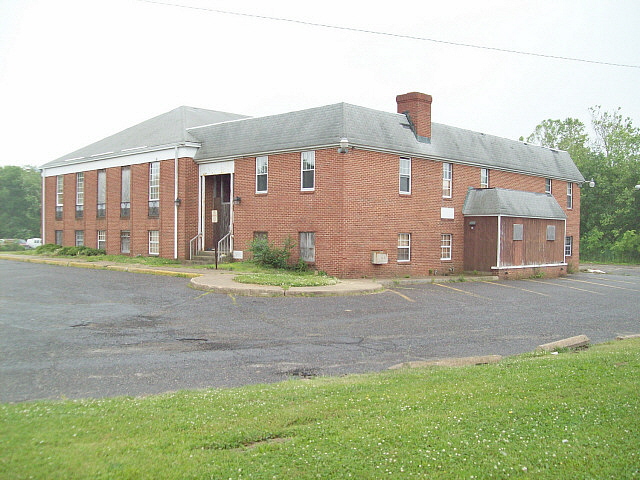 A replacement Municipal Complex was built on Tuckerton Road in 1998 and the Township left this building in April of that year. The original building, shown here in a May, 2010 photo, has been vacent since.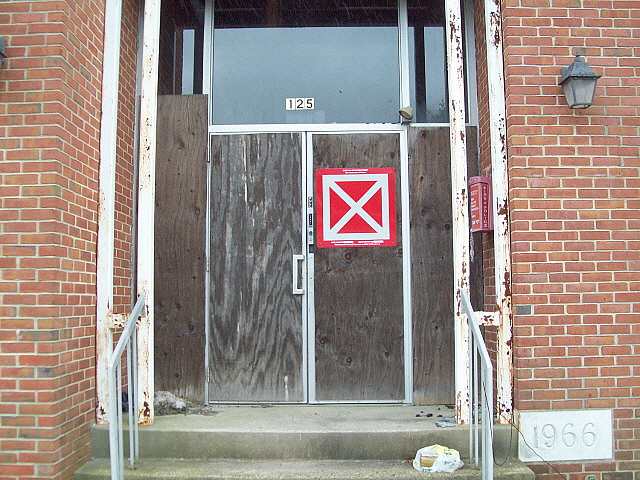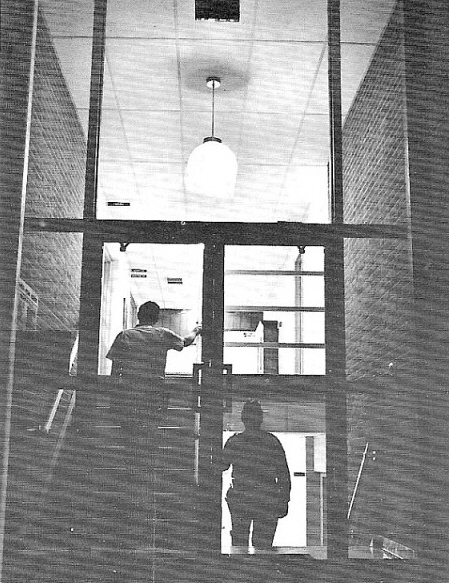 Front entrance in 2010 and 1971.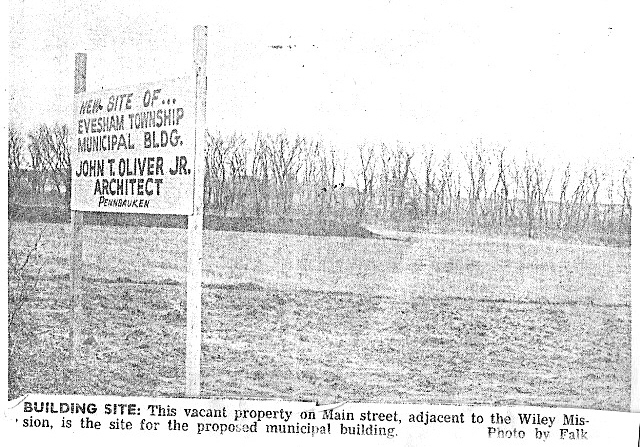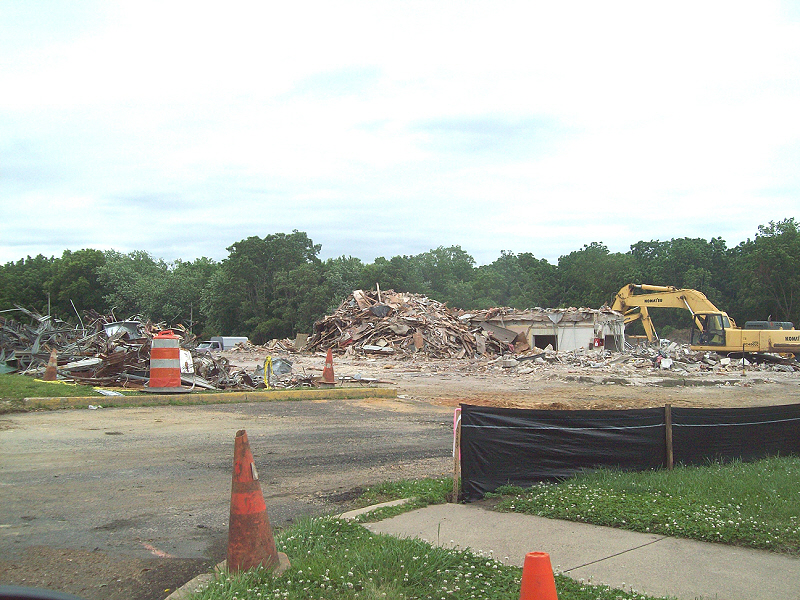 Photo showing former Evesham Municipal Building site during the building's demolition which began on June 12, 2012.

The time capsule that was inside the cornerstone from the ceremony mentioned above was saved. The contents are to be displayed at the current Municipal Building.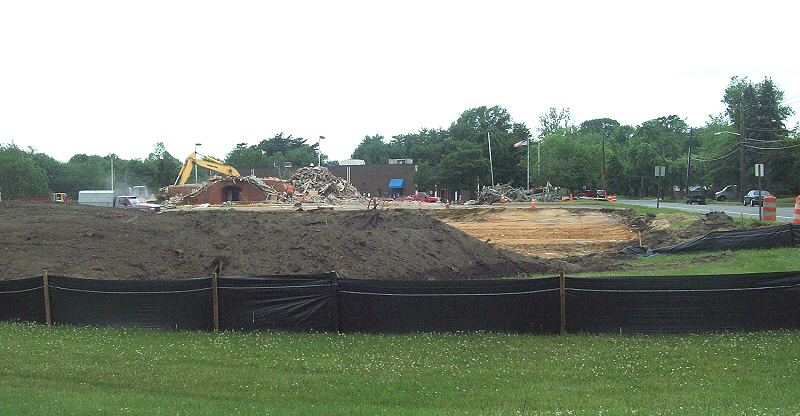 The side entrance is all that remains of the building when this photo was taken June 13, 2012. Planned for the site is a 58-unit luxury apartment complex to be called Marlton Gateway Apartments.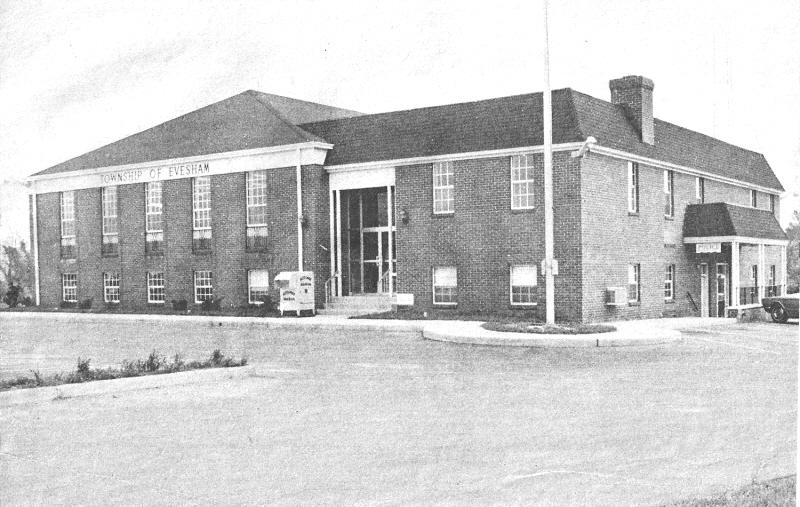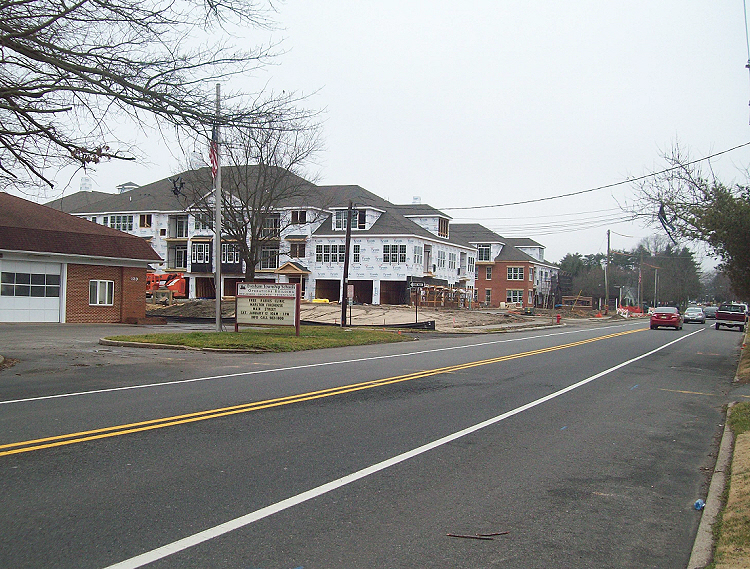 Photos taken in Jan. 2013 showing construction of Marlton Gateway Apartments.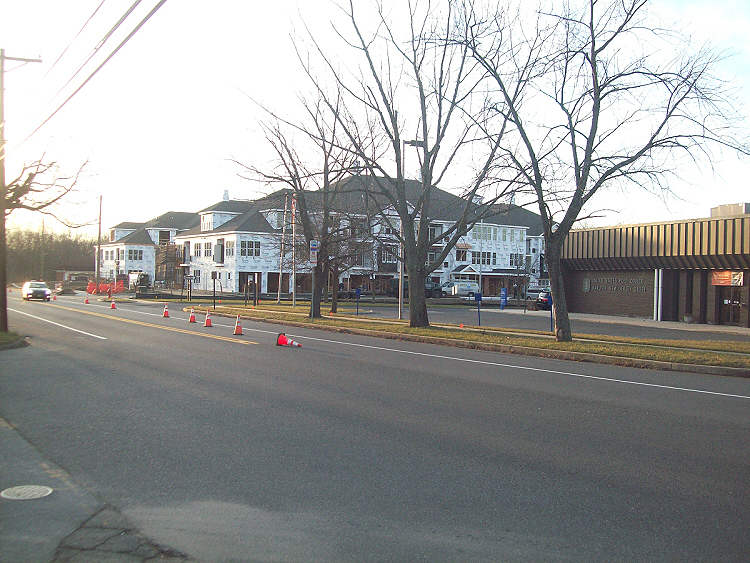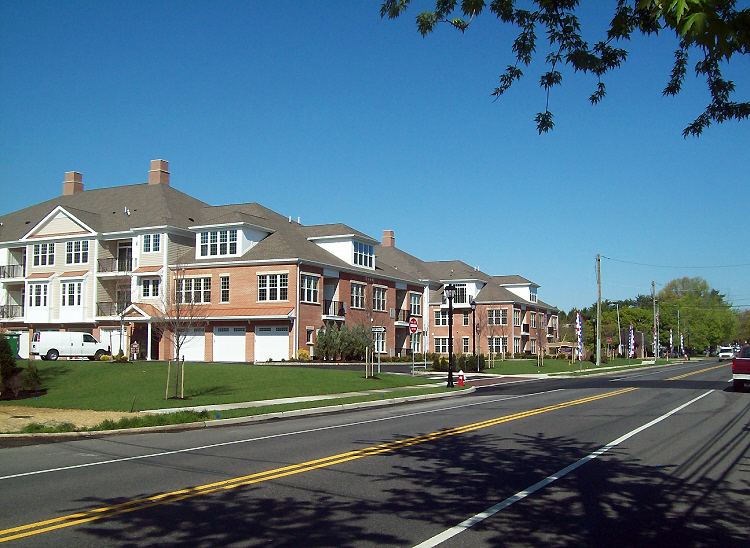 The complex was completed in the Spring of 2013.