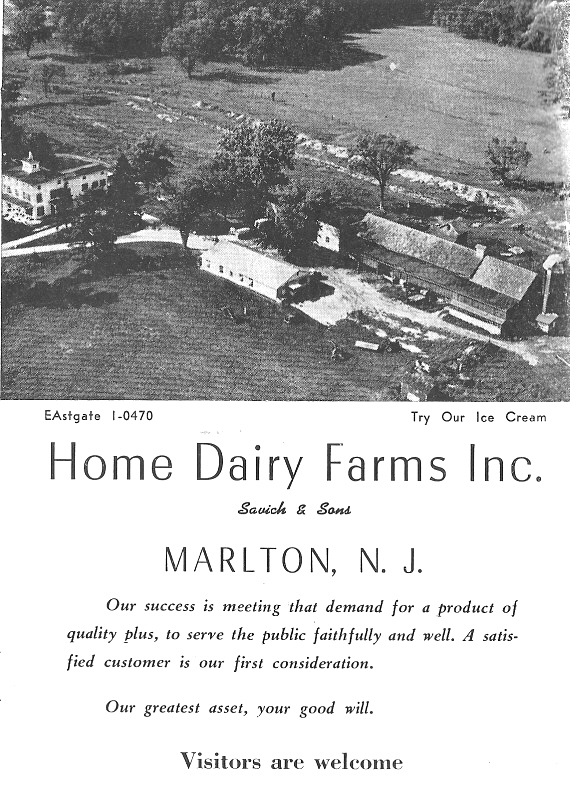 Ad from 1959 publication "This Is Evesham Township". This aerial view was taken before the Dairy Bar was built.

     The Savich Farm was located on Old Marlton Pike immedently east of the Heritage Village development. Before being purchased by the Savich family it was the Ben Cooper Farm. The Savichs operated a dairy here under the name Home Dairy Farm which offered home milk delivery. In the early 1960's they opened a Dairy Bar on the farm which became well known for "nickel-a-scoop" homeade Ice Cream.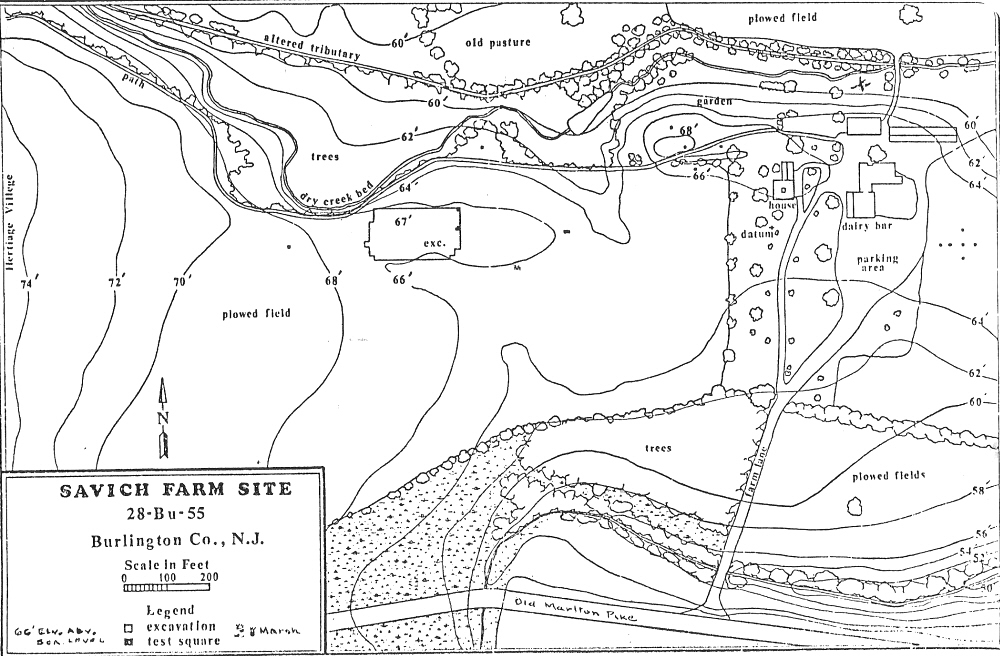 A map of the Savich Farm showing the farm buildings and use of the land. This map was actually from an archeological dig, which took place in the rectangle marked "exc". A former burial ground for the Leni-Lenape Indians, artifacts dating to 1325 AD were found here. It was also home to an unknown civilization dating to the year 2300 BC.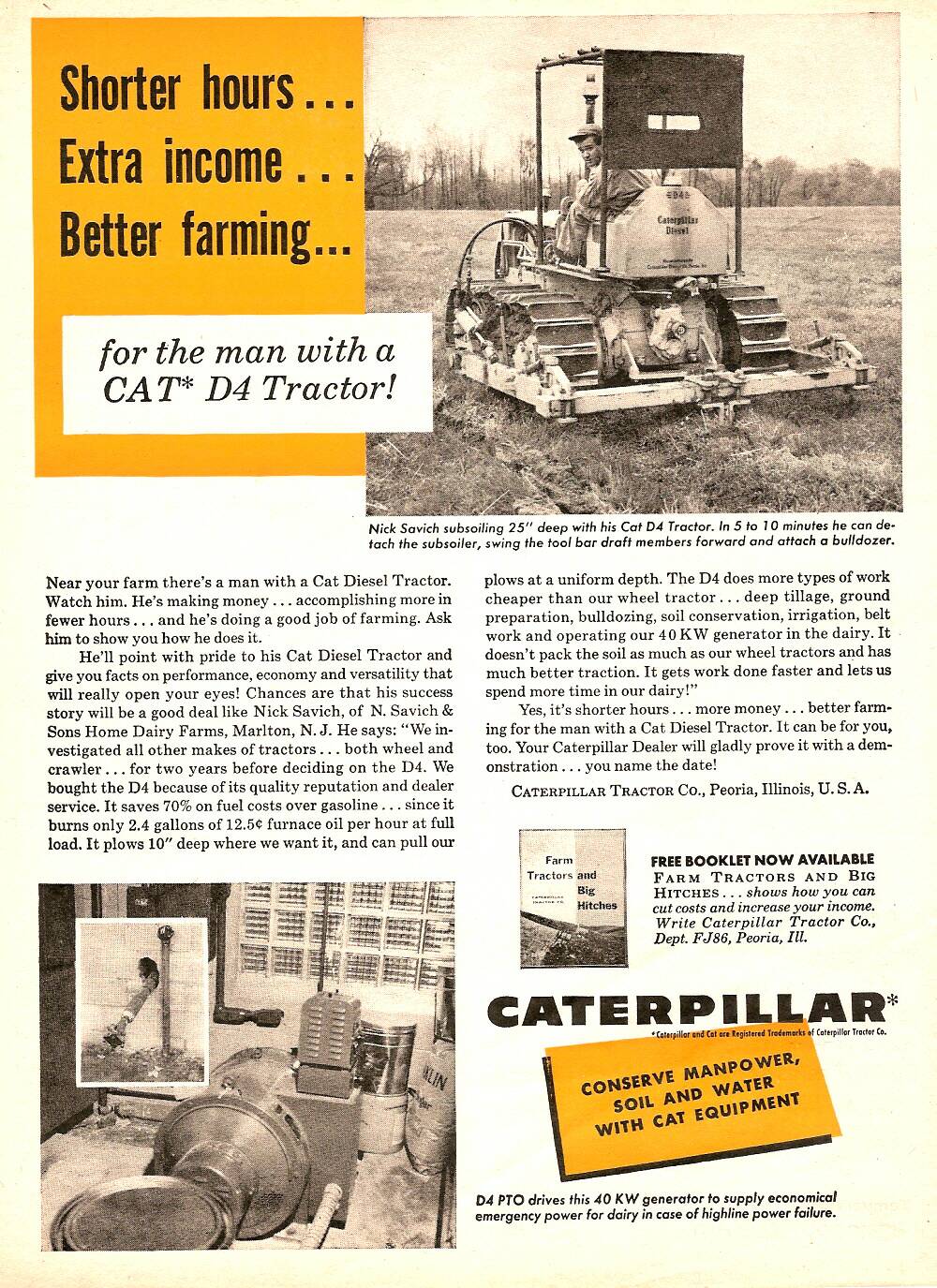 This ad was in the Farm Journal Magazine, unknown date.

  Milan and Simona Savich sold the farm in 1970 to a Philadelphia lawyer. The family was given permission from the new owner to remain on the property as caretakers. The property was again sold in 1976 to Evesham Township, which asked the Savich family to move out. When the Savichs left, vandals moved in and ruined the buildings there which required them to be razed in 1985, including the circa 1870 three-story 21 room mansion. The Township purchased the property through Green Acres funding for the development of a major recreation area. Plans were dropped when archaeoligists argued that construction would disturb the historic and prehistoric features of the site. 175 acres of the site were placed on the New Jersey Historic Register in 1977 and the National Register in 1979. The site was later put to use as sports fields and used for community events.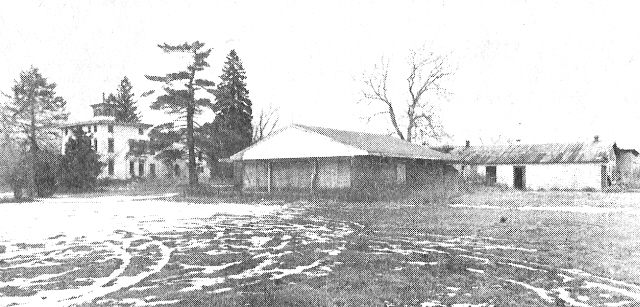 A 1981 newspaper photo showing the remains of the buildings at Savich Farm. The mansion is at the left and Dairy Bar building in the center.