Evesham Township N.J. - Then and Now -- Page 4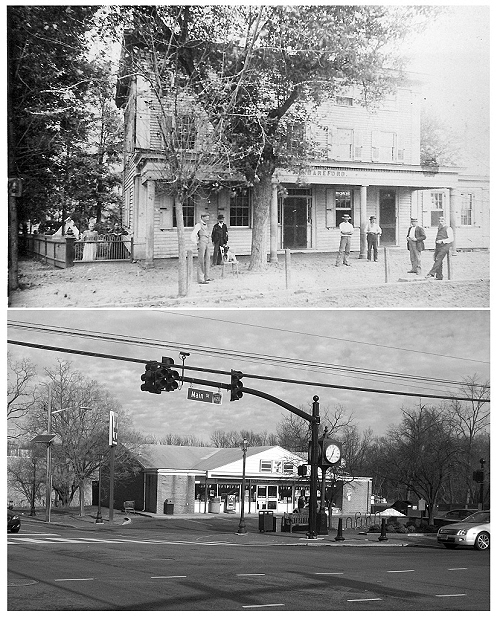 The Bareford Hotel, located at the Northeast corner of Main Street and Maple Avenue, built in 1850 as an addition to the Rising Sun Tavern which was located behind the hotel. Bareford Hotel was used as a carriage stop along the route to the shore resorts. In later years it was used as a residence by members of the Bareford family. The family sold the building in 1965 and it was soon demolished and replaced by the Seven-Eleven food market.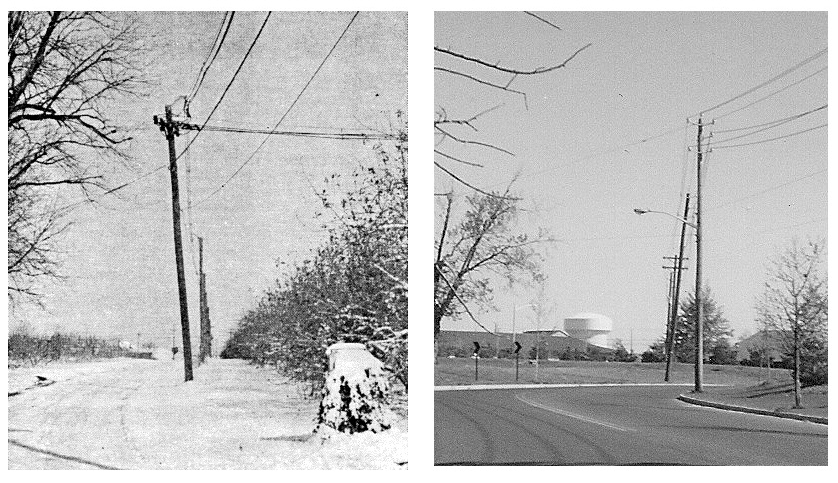 Shown on the left is a newspaper photo from 1967 showing North Cropwell Road leading to Route 70 through the peach and apple orchards on Roberts Farm. On the right is a photo taken in 1985 showing the curve that connects Cropwell Road to West Lincoln Drive where it now ends. The road was rebuilt in 1979 after West Lincoln Drive was built. The portion of Cropwell Road that went to Route 73 from this point, and a dirt portion that continued to Greentree Road on the other side of Route 73, was vacated and removed at that time.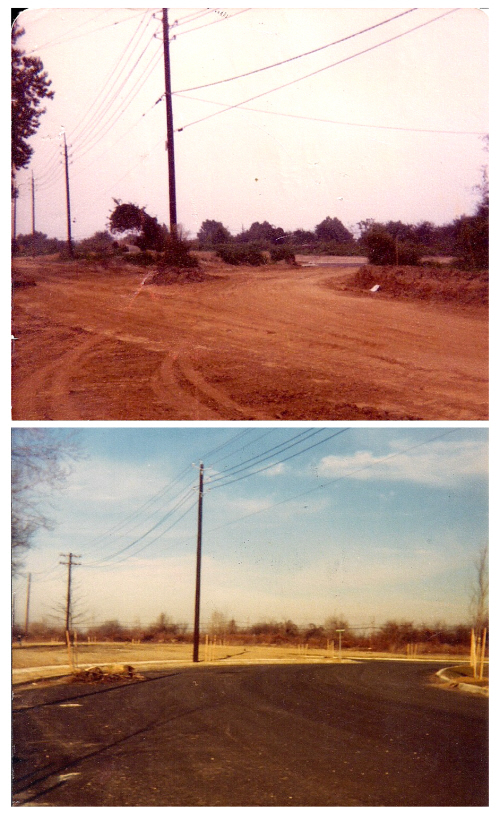 July, 1979 photo showing North Cropwell Road as it is being rebuilt and realigned to meet with West Lincoln Drive, which runs through the center of the photo. The lower photo was taken in December, 1979 after this was completed. The remains of the Roberts Farm apple orchard that was here can be seen in the background in these photos. This section was developed into the Atriums at Greentree office campus in 1983.