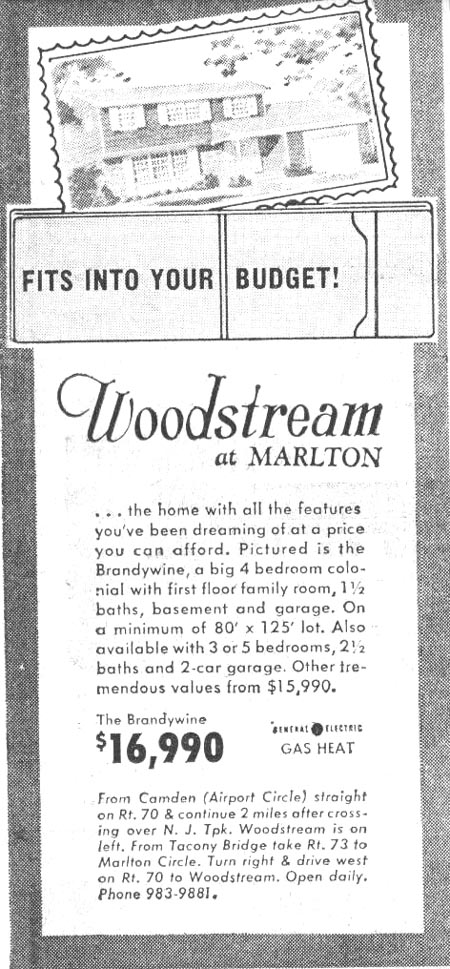 This ad is from April, 1964 and discusses the Brandywine model which sold for $16,990 at this time.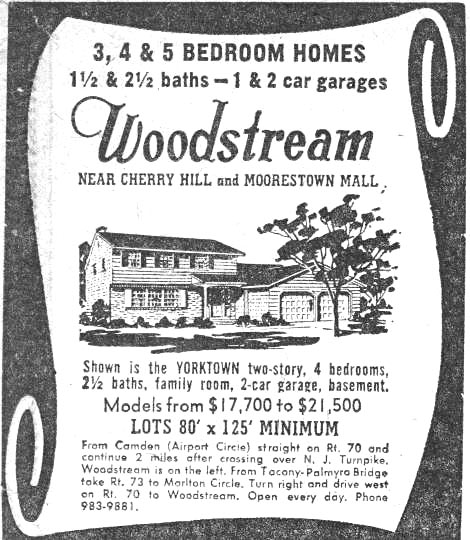 Ad from May, 1967 showing the Yorktown model.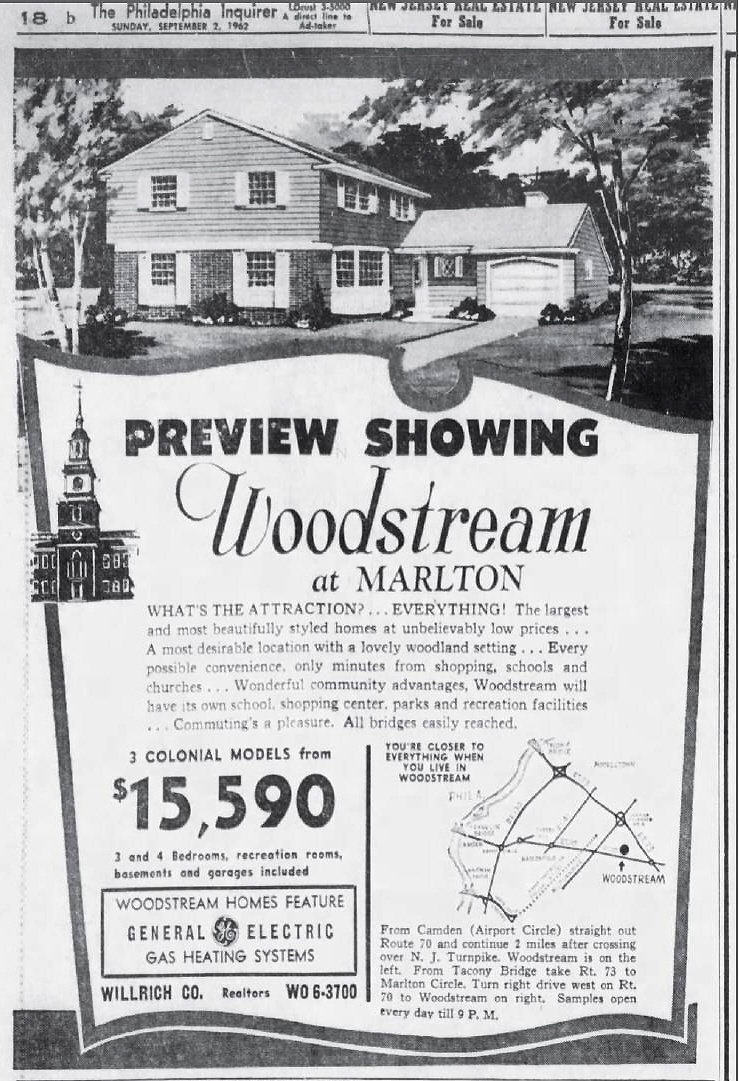 One of the first ads for Woodstream from September, 1962.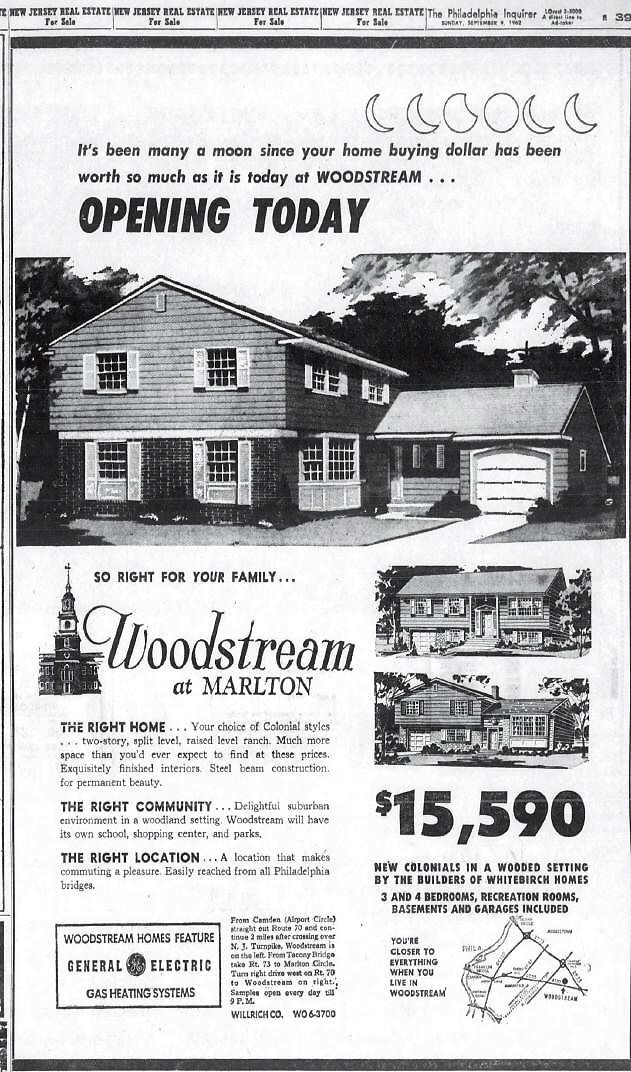 Ad for the opening of Woodstream in September, 1962 showing the three original models.