Images of America: Evesham Township

                                   John S. Flack, Jr.

                             ADDENDUM

   Images not used in the book because of space limitations and those which did not fit Arcadia's quality standards are shown on this page.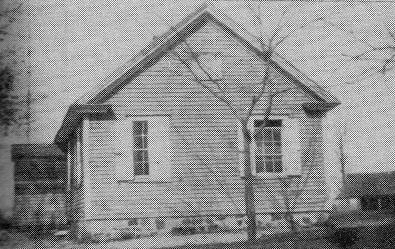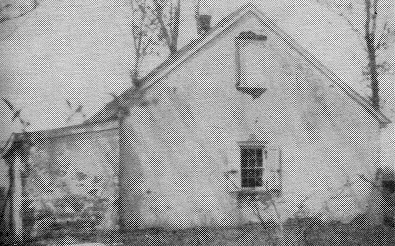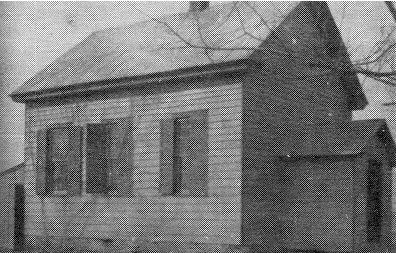 These are earlier images of schoolhouses in Evesham than those shown in the book...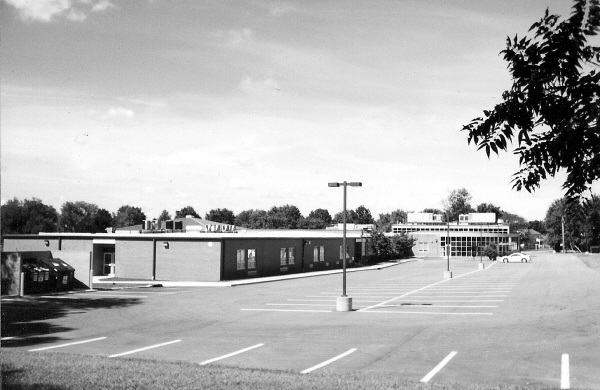 The schools in the Evesham School District underwent further expansion in 2000. Shown is the wing of additional classrooms added in 2000 to the Van Zant School. (Photograph by the Author.)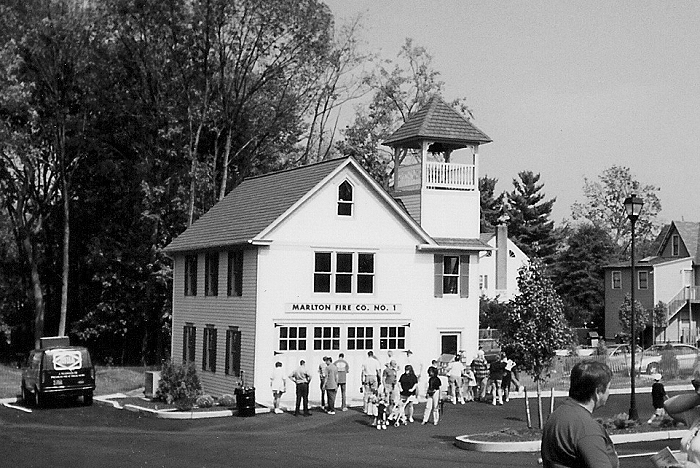 The 1903 Marlton Firehouse shown in 1998 after it was moved to the rear of the present firehouse on Main Street and converted into a museum. (Photograph by the Author.)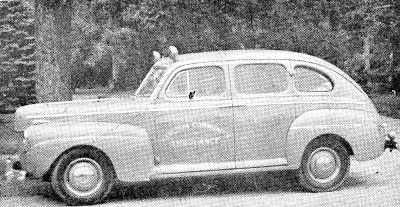 Pictured is the first ambulance used by Marlton Community Ambulance Association, a converted 1941 Ford sedan. (Courtesy Evesham Historical Society.)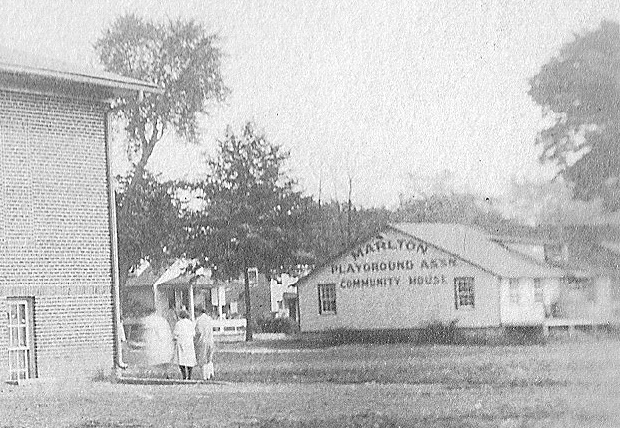 This image was taken from the photo on page 73 of the book and enlarged to show  a portion of the Community House, which was on Oak Avenue behind the Marlton School shown at the left.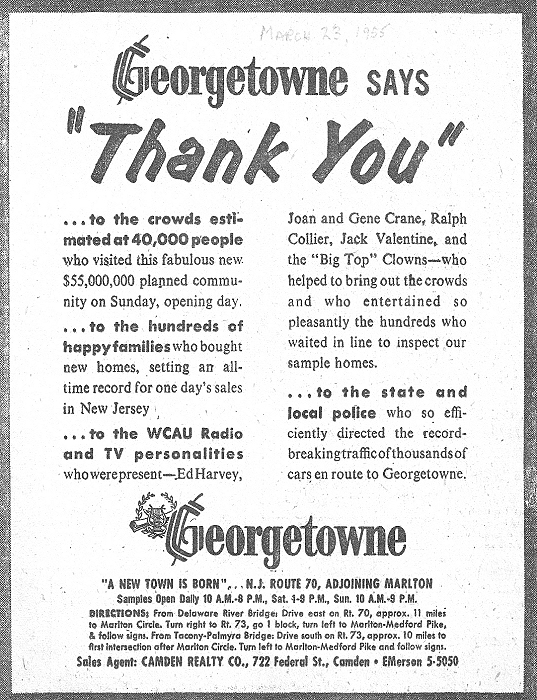 March 23, 1955 advertisement from after the opening of the Georgetown housing development. (Courtesy Edna Wirth.)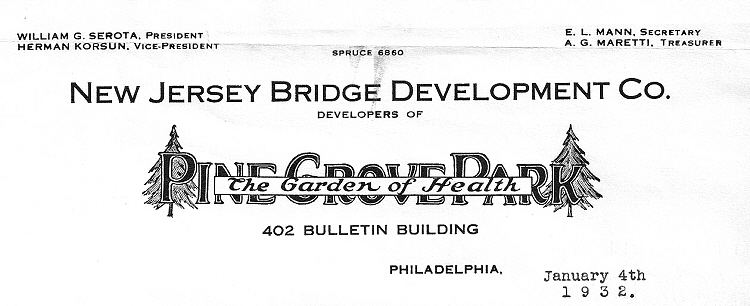 Letterhead from correspondence about Pine Grove Park. (Courtesy Edna Wirth.)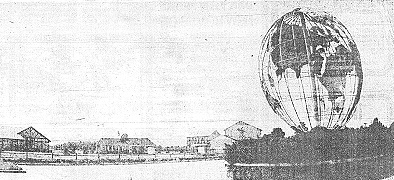 I wanted to show on Page 108 the globe structure at the New World model home exhibit, but could not get the quality up to the Publisher's standards.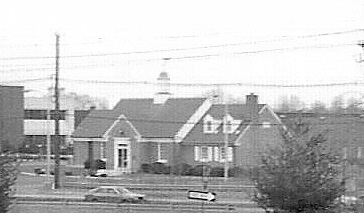 In addition to the main office at 42 East Main Street, the Marlton National Bank opened branches in the 1960s at Route 73 at the Mt. Laurel border, shown here, and on Route 70 at the site of present-day Barnes and Noble Booksellers. (Photograph by the Author.)

  Photo of Nike-Ajax missiles on launchers at the Marlton Nike Base. During an enemy attack, these missiles would be brought to ground level from undergorund storage by elevators and pushed onto nearby launchers. They would be guided by computer using information from radar which would also track the enemy aircraft. At the far background is Tomlinson Mill Road.  (Courtesy Gene Ehrich.)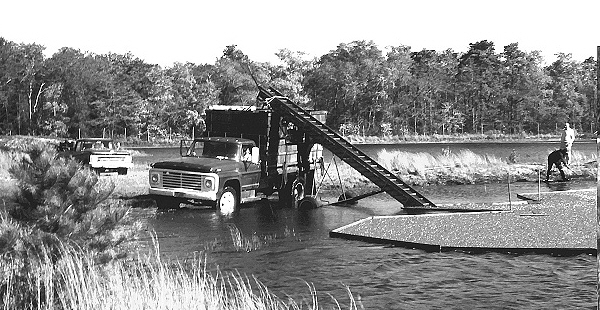 I wanted to show a photo of a cranberry bog in Evesham in the book. This image was from a slide show about the Cranberry industry in Evesham by Edna Wirth, but I was unable to confirm it as being taken at a cranberry bog actually in Evesham since she had some images from bogs in nearby areas.