Marlton Circle Project - Page 6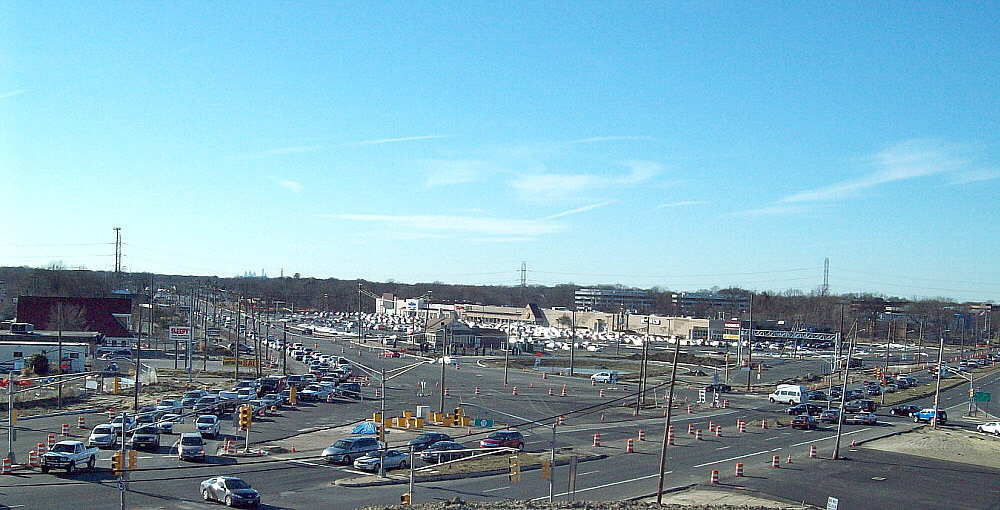 An elevated view of the center of the Marlton Circle Project taken on 03-06-10. Work was just about stopped here with the snow we received this Winter but has started up again.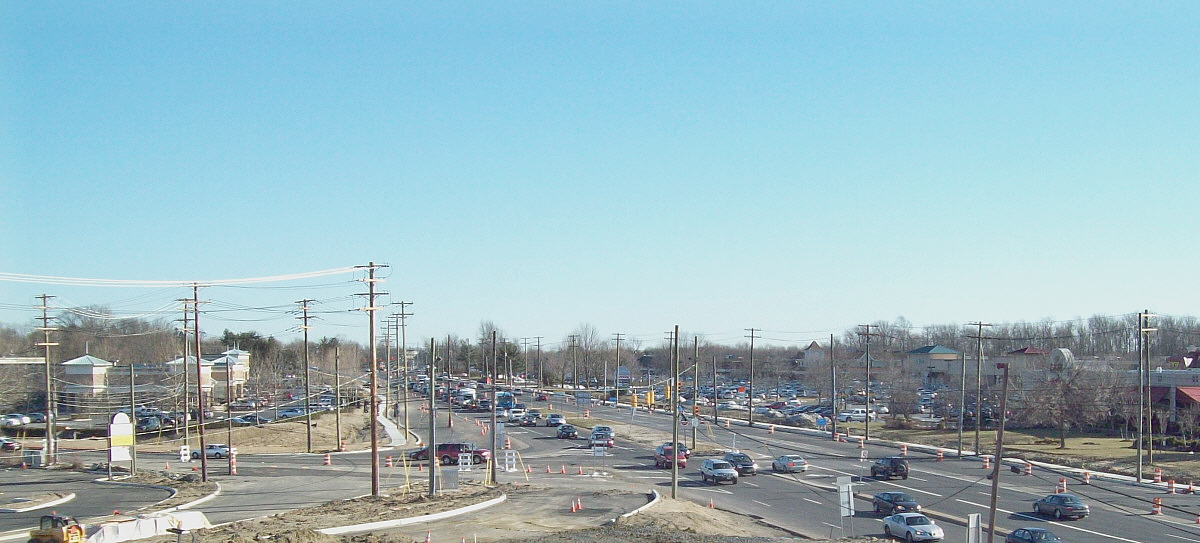 Entrance to Main Street, Marlton at Route 73.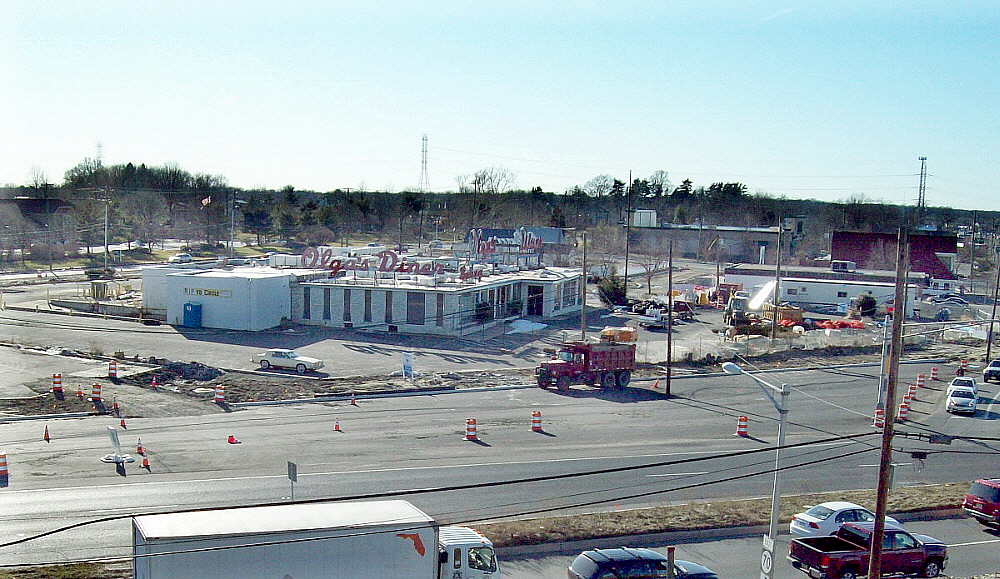 Elevated view of former Olga's Diner.

All photos by J.S. Flack unless otherwise noted.