The Marlton Traffic Circle Elimination Project

                                           Route 70 and Route 73, Marlton N.J.

                                                                                                 John S. Flack

    New Jersey began using traffic circles in the 1930's as a way to join main roads, they worked well except when traffic volume increased. The first traffic circle in New Jersey was the Airport Circle in Pennsauken in 1925. Circle construction continued through the 1920's and 30's. By the 50's, circle construction ended, and existing circles started being modified to improve traffic flow. Of the 67 traffic circles built in New Jersey, fewer than 30 remain today.

    Route 70 was planned in 1927, with construction between 1930-1933. Originally known as state Route 40, it was re-numbered Rt. 70 in 1953. Route 70 was also named 'The John D. Rockefeller Memorial Highway', a name which never really stuck.

   Planning for Route 73 was also started in 1927, and constructed from 1930-1932. At the time it was known as state route S41, and became Route 73 in 1953.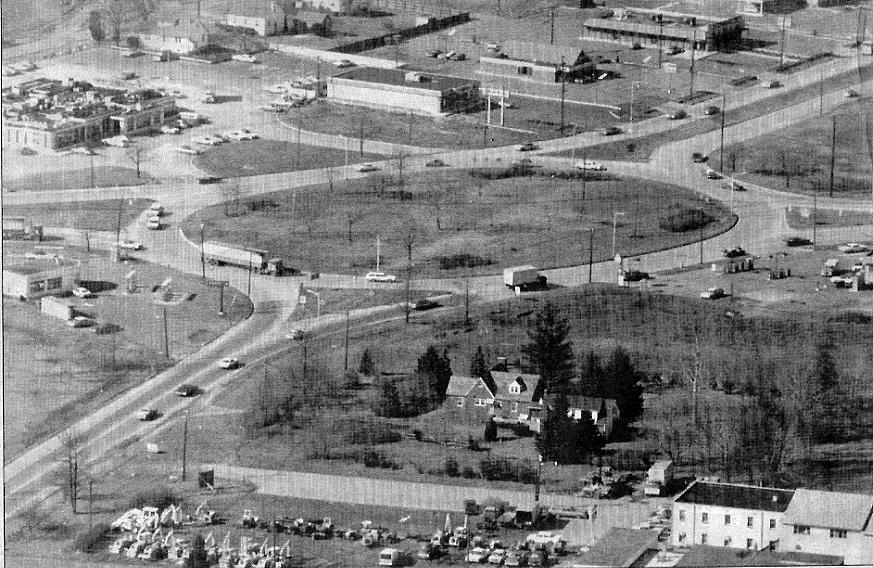 Bird's eye view of Marlton Circle from Spring of 1974. Soon afterward the Circle was cut in half with Route 73 running through it and traffic signals installed to improve traffic flow. Above the Circle we can see Olga's Diner, Fayva Shoes, Gino's, Rustler Steak House and a portion of the Marlton Bank. At Left center is Pettit's ARCO and in the foreground is Cherry Valley Tractor. The residence in the foreground was Mel Wurst's, who was once Marlton's Fire Chief.

April, 1968 aerial view of Marlton Circle and surrounding area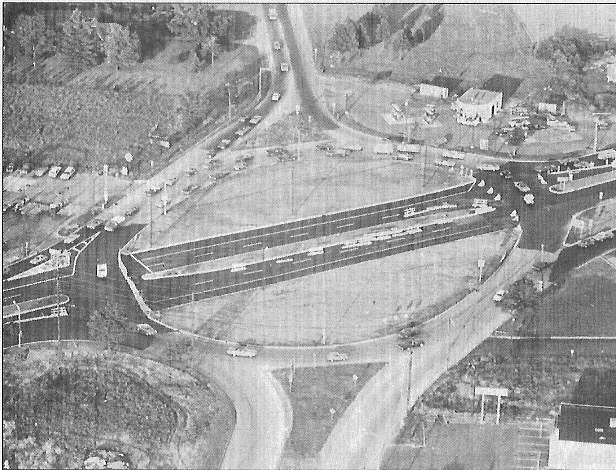 Aerial photo of the Circle from the Summer of 1974, soon after the modification of running Route 73 through the center was completed but not yet open to traffic. Notice Route 70 is still two lanes at the top of the photo, in the late 1970's this was widened to four lanes.

Page 2 Vintage photos and start of Project photos.
Page 3 September, 2009 Photos.
Page 4 November, 2009 and future comparisons.
Page 5 November and December, 2009 photos.
Page 6 March, 2010 elevated views.
Page 8 Photos from first day of the Circle's elimination.
Page 9 May, 2010 - Photos and a look back at 1974.
Page 10 June, 2010 - Photos of Overpass construction. 
Page 11 September, 2010 - Photos of Overpass construction.
Page 12 November, 2010 - Photos of Overpass Construction.
Page 13 March and June, 2011 - Photos of completion of overpass.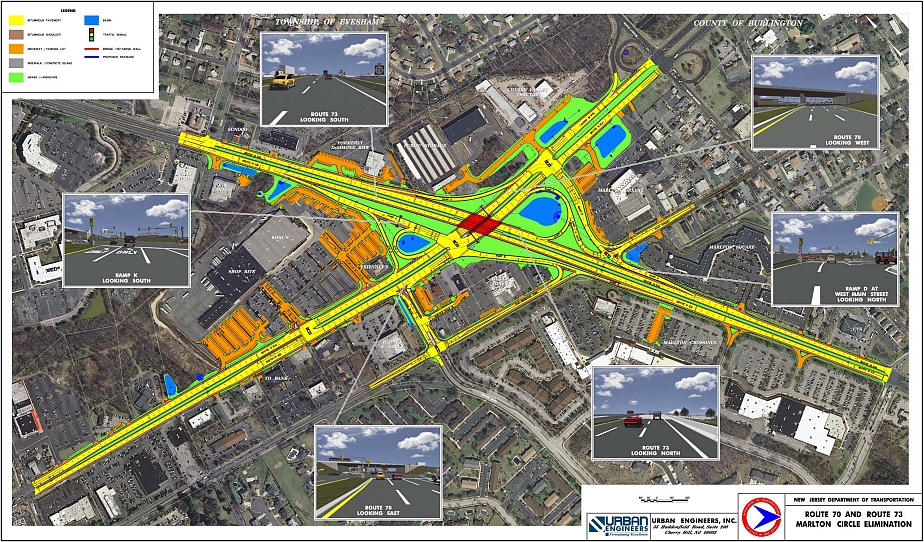 Now for a look into the past...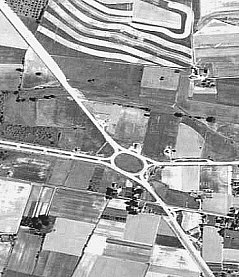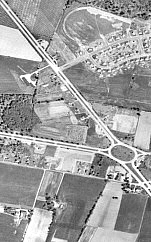 1940 aerial view of Marlton Circle area. Route 73, shown running from top left corner of photo, appears to be in the process of being widend to four lanes - notice how the top portion is wider and narrows as it gets closer to the circle.

1957 aerial view of Marlton Circle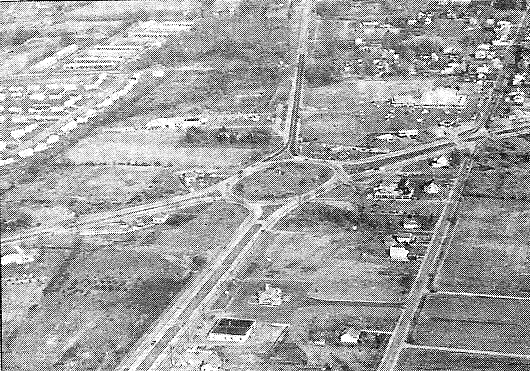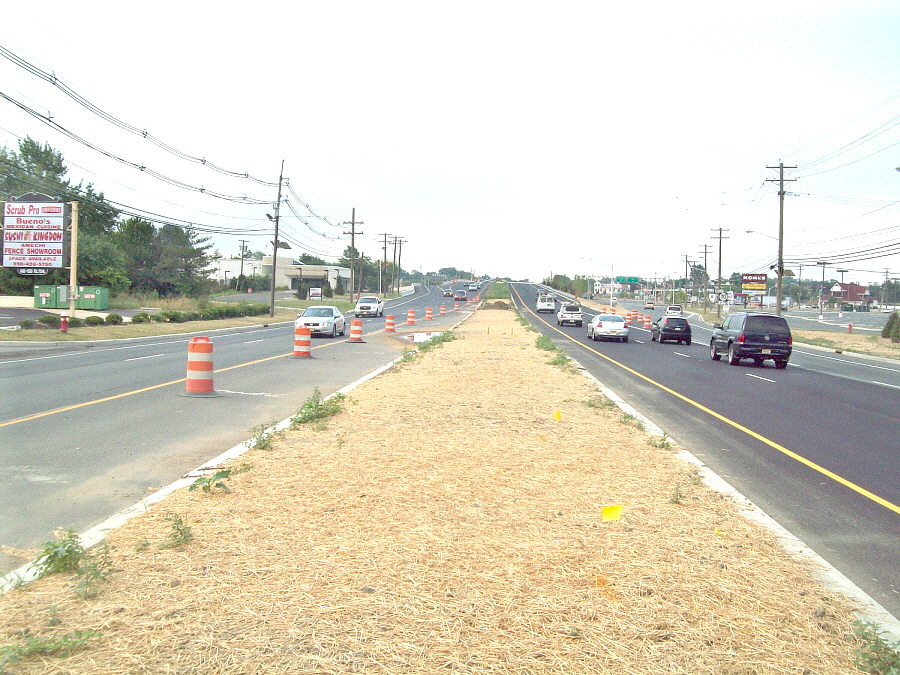 During the night of June 24, 2011 the Route 70/73 overpass was fully opened to traffic. With this the project was moving closer to completion with only minor details remaining.

   Follow the links below to view photos of the different stages of the project.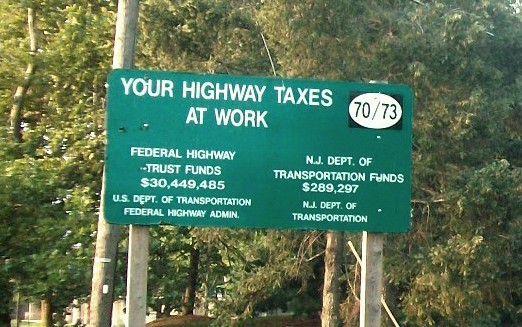 Image of the then proposed Route 70/73 intersection issued by NJDOT in 2009.