Evesham Township N.J. - Then and Now -- Page 3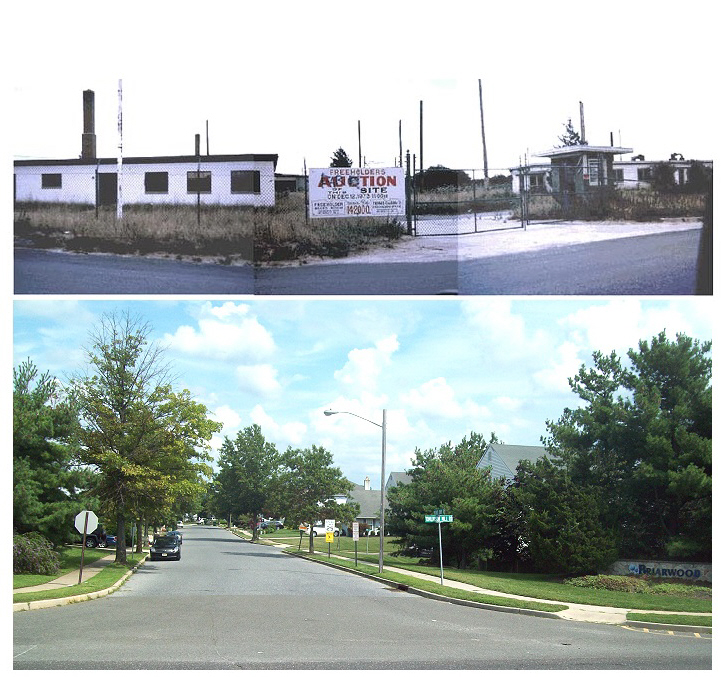 Entrance to the former control section of the Marlton Nike Missile base on Tomlinson Mill Road in 1975 and the area today as the Patrick Henry Drive entrance to the Briarwood development which was built on the site in the 1990s.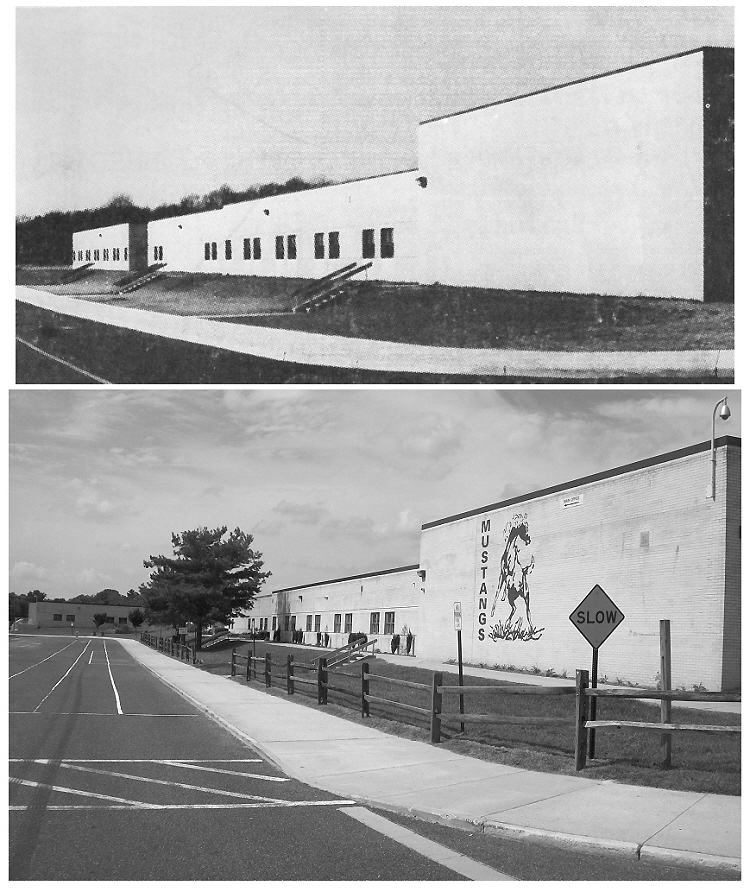 Marlton Middle School in a scene soon after it opened in 1976 and shown today with an addition built in 1996.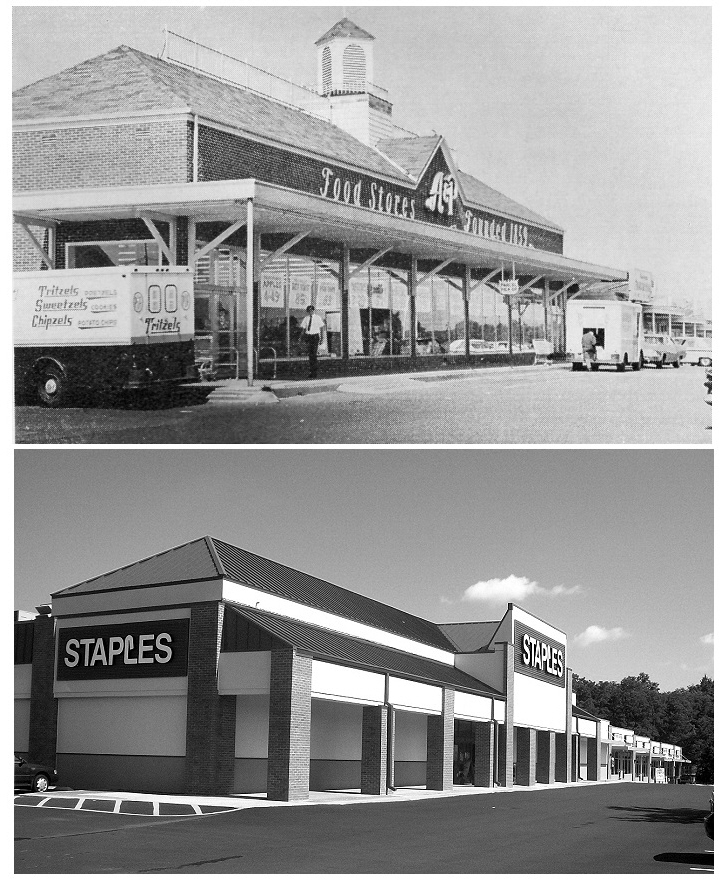 How Marlton Square Shopping Center at Route 70 and North Cropwell Road originally looked and after renovations in 2013.