Marlton Traffic Circle - Page 2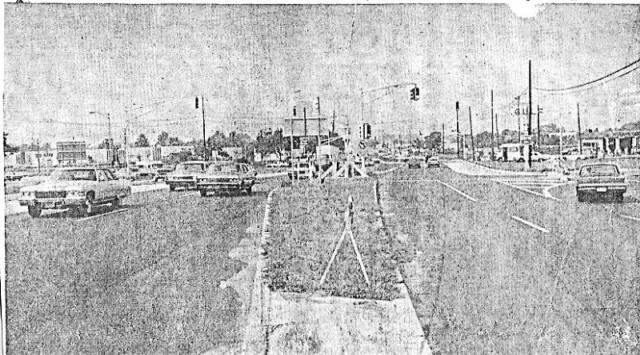 Ground level view from July, 1974 showing the newly redisigned Circle open to traffic with new traffic signals.
Two Guys
can be seen at the left and the original neon Gulf Gas sign is at the right.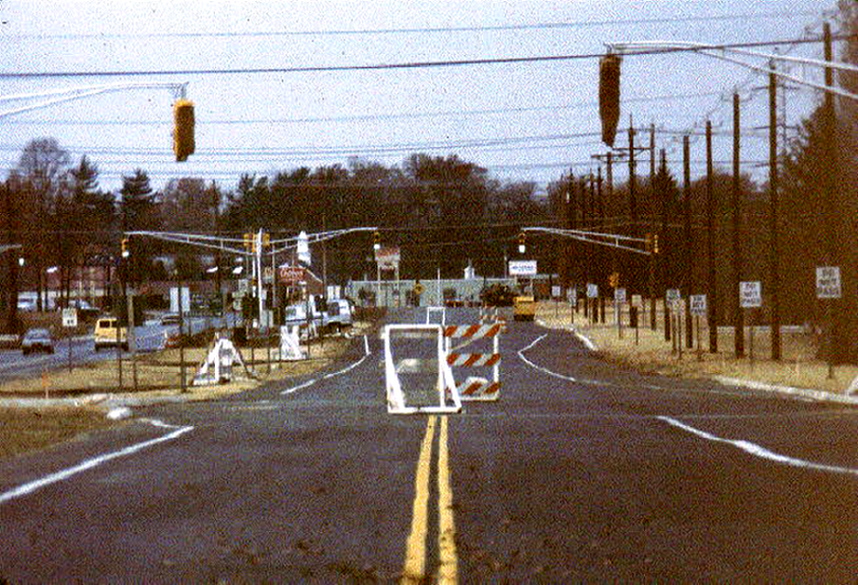 Circa 1980 photo showing Route 70, slightly east of Locust Ave facing Marlton Circle, at the completion of widening project. Shown at center is Gino's and Rustler Steak House signs, old bank building and A. Gabriele Brothers Wrought Iron Works (green building - today Barnes & Noble is located here). The Gino's building can be faintly seen at left center.

                                                                                                                                      -Photo by and courtesy of Guy Thompson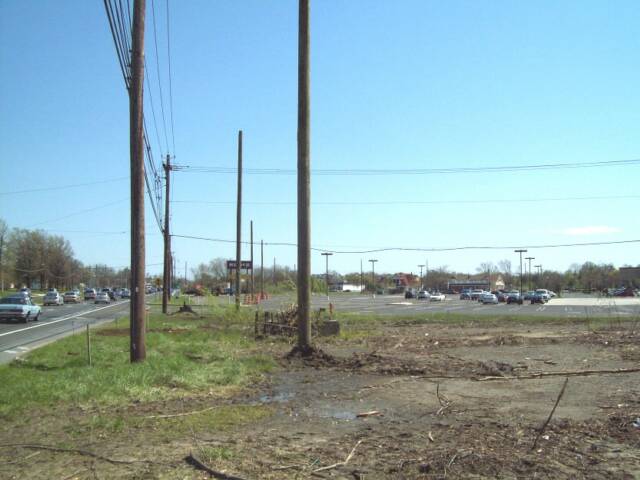 Photo from 04-24-09 taken from former
Burger Chef
driveway showing where off-ramp to Route 70 will be built, on the left of the new utility poles. Portion of Route 73 at left will be start of ramp to overpass.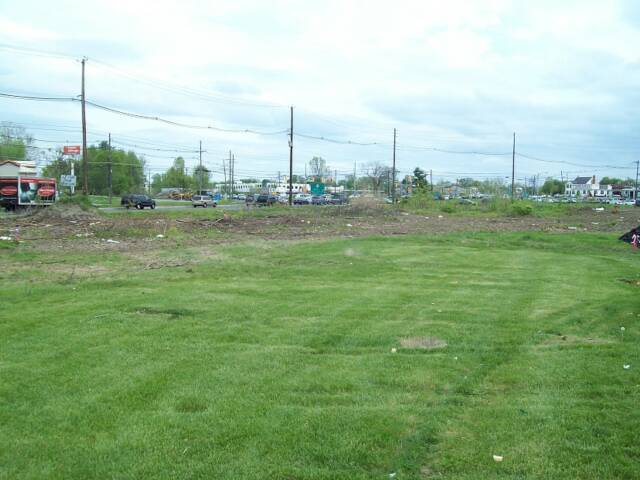 Aporil, 2009 photo shows area cleared of trees.