Marlton Traffic Circle Project- Page 3

                                        September 25, 2009 Photos

   These phots taken on September 25, 2009 show the transformation of the                                  Marlton Circle well underway...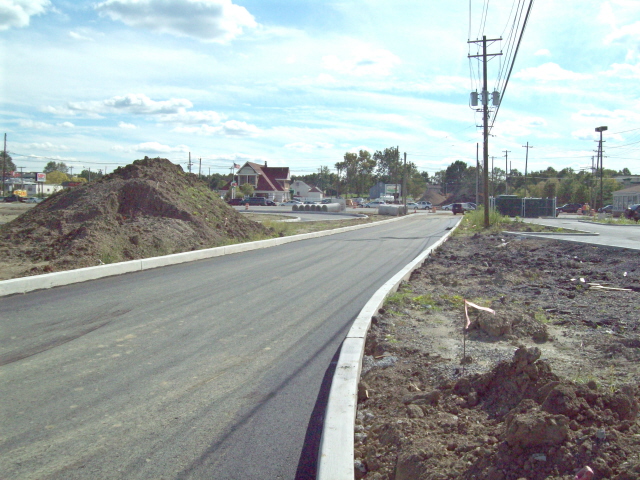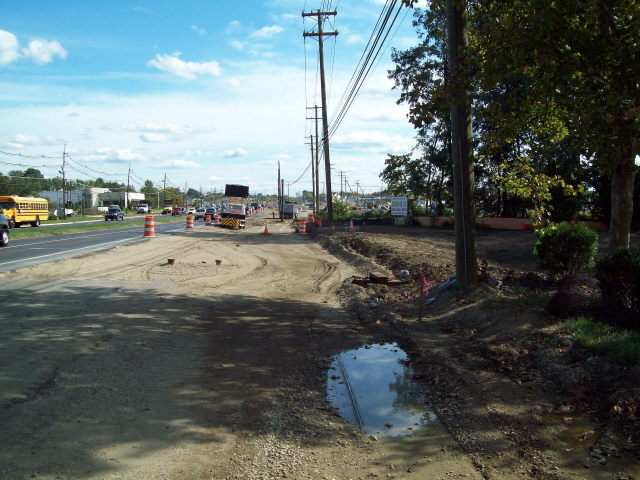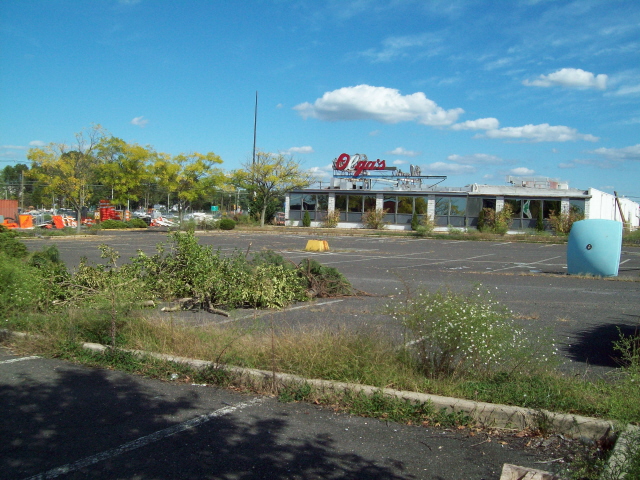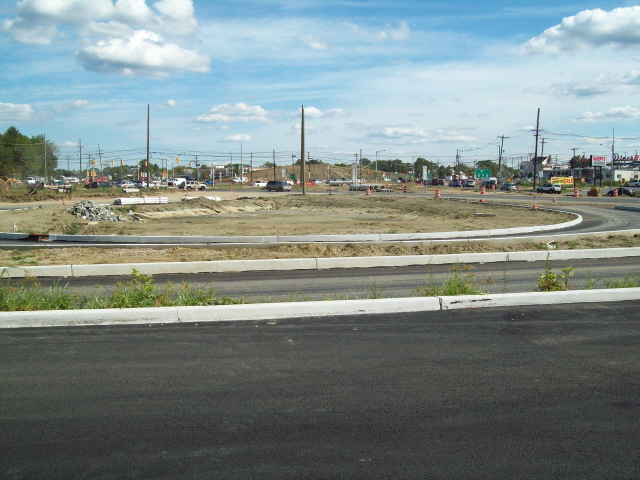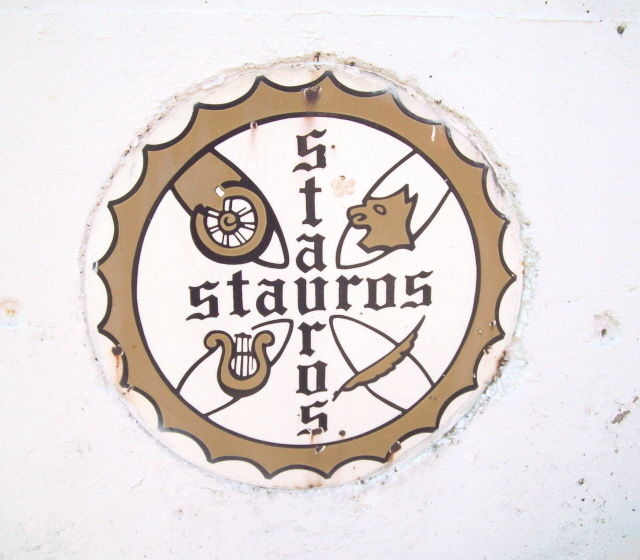 This will be the jughandle to move traffic from Westbound Route 70 to cross Route 70 or go East bound on 70.

   This roadway will take traffic from South Route 73 off-ramp to Westbound Route 70.

    The roadway on the left is the Southbound Route 73 off-ramp. The branch on the right is the ramp to Westbound Route 70.

    This will be the start of the off-ramp from Southbound Route 73 to Route 70.

  The front of the former Olga's Diner lot is being used as a construction staging area.

   Stavros family seal set in the concrete fence around the Olga's parking lot.

   Panoramic view of the Circle. The large mound of dirt is the beginning of the overpass construction.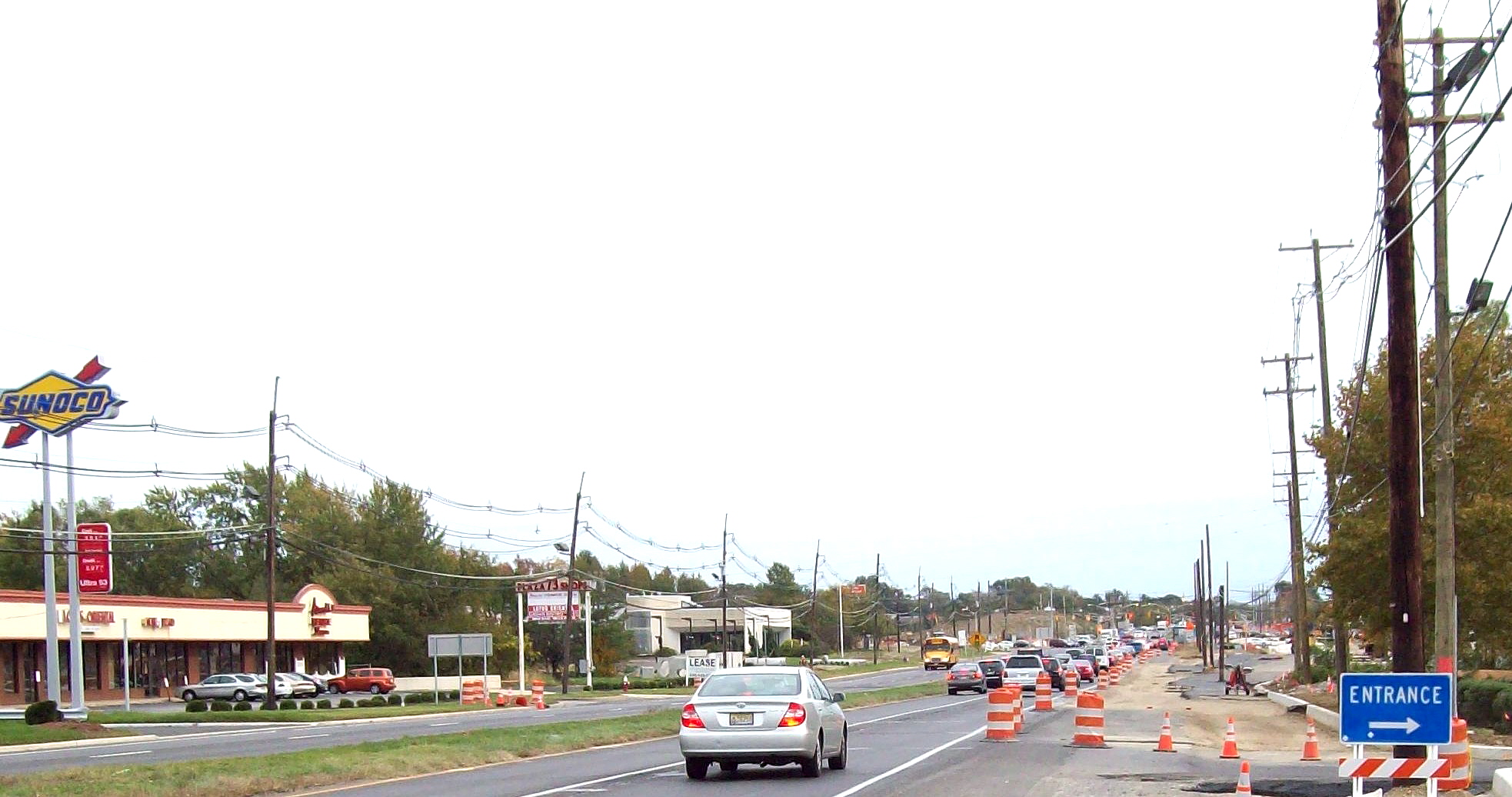 Entering project area on Southbound Route 73, 10-12-2009 photo.